Q&A with Presyon Apparel Activewear Founder
Emir Jevric, Founder of Presyon Athletic Apparel, discusses the innovative high-end design line and why it's going to dominate the fitness industry:
Why Presyon?
The word Presyon means "pressure" in several different languages. Being that we live in the world where we face different obstacles everyday and that we are forced to work and perform under pressure, "Presyon" seems to be a pretty adequate name for our brand. And that brings us to our slogan: "Perform Under Pressure." Our goal here at Presyon is to help our customers perform under pressure.
When did you first realize you wanted to pursue a career in fashion?
I've been actively working out for over 20 years. And before e-commerce and search engines, it was hard to find gym wear for men. There wasn't a real fitness line. Things have changed. The fitness industry has boomed overall and is improving each and every day. I believe I can have a significant input, as well. So to answer your question, passion was always there. Realizing the dream started about 3 years ago.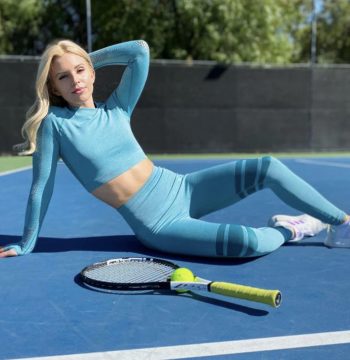 Don't you think starting a fitness line is very competitive? Why should customers choose you over other brands?
You are right. Market is flooded with different brands, and all of us are trying to find our uniqueness. This doesn't go for just the aesthetics and the designs. We at Presyon pride ourselves in the high-end quality of our product, and in that area, we are able to compete with some of the well-known brands out there.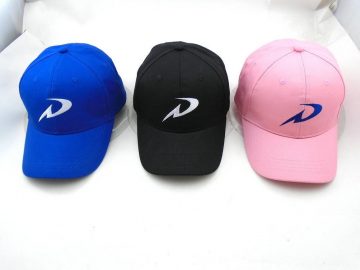 Would you share on how Presyon got started and how it developed?
Very early in my childhood I took interest in professional bodybuilding. I was surrounded by athletes my entire life. Love for bodybuilding has led me to study Physical Therapy and Human Anatomy in depth. I do plan to use my knowledge to create products that will help our customers, everyday gym enthusiasts, runners, yogis or professional athletes to perform better. In late 2021 we will be launching an actual active wear that will support be for everyone. Our current products have received amazing feedback on the quality and comfort that they offer.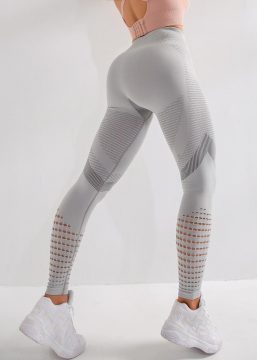 So we can expect more from Presyon in the near future?
Yes. Definitely. Due to the Covid slowing down our factories and production, we are slightly behind on our projected goals, but we are catching up. There will be more exciting products coming out before the end of this year and entire new lines in 2021. We also are in the works to release a lot of fashionable style and gym-friendly products as well.
Who are your target customers?
Everyone that is active is our target customer, or just those that want to look great in our activewear. Last year we launched an amazing seamless yoga line that won over all of the yogis that have purchased it. We had very few returns and spent most of customer service time reading and replying to positive feedback.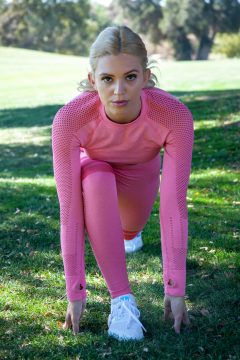 How is working with Presyon different from your previous career? 
I'm an entrepreneur so I'm always involved in a few different ventures at a time. I've been working in real estate for over a decade and love it. Real estate has given me extra free time and resources to start fitness apparel. I could draw lines of similarities between the two such as marketing, branding, sales, etc., which are all very important for both industries. The fun thing about Presyon, is that I get to create and also interact with influencers, athletes. I also get to see my neighbors and friends wear my product, and that makes me happy.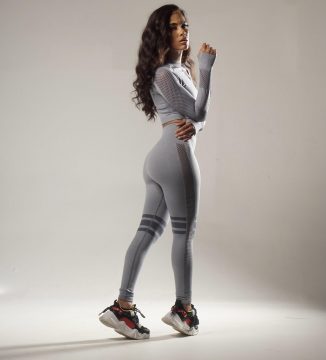 What was your biggest fear when starting the line?
I never had fears. I just had a lot of questions. And thankfully, I had and I still have great people around me.
How do you want women and men to feel when wearing your fitness clothing?
First and foremost, I want everyone to feel comfortable. When it comes to women, I want them to feel confident and happy when they wear Presyon. I want them to confidently perform under pressure.  I believe feeling confident is actually more important than just feeling sexy and attractive. As far as men go, I think they finally got that comfortable gym wear that they can "rock" outside of the gym, too!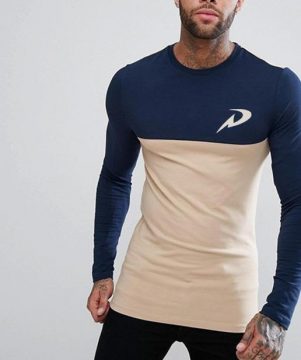 Find Emir on Instagram: @emirnycre
Presyon Apparel on Instagram: @presyon-official
Photo credit: Ava Eleven, Revolve Photography @revolvephotog